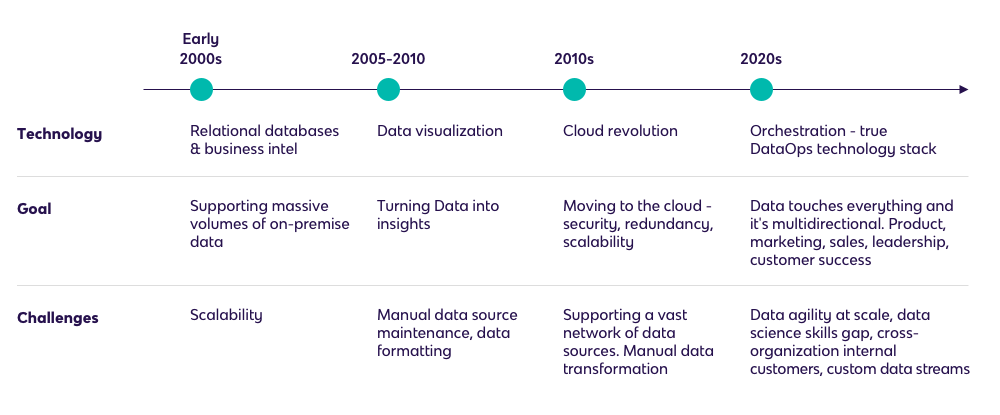 Are you tired of hearing about yet another buzzword in the tech industry? Well, brace yourself because we are about to dive into the world of DataOps.
What is DataOps?
Before we get into why it's important, let's define what DataOps is. In simple terms, it's a methodology that combines data engineering, data integration, and data quality to facilitate collaboration and communication between different teams involved in managing data.
The Importance of DataOps
Now that we know what DataOps is, let's talk about why it's important.
Improved Efficiency
DataOps can help increase efficiency in managing data by streamlining processes and reducing the time spent on repetitive tasks. By automating tasks like data integration and quality checks, teams can focus on more important tasks like analysis and decision-making.
Better Collaboration
DataOps promotes collaboration between different teams involved in managing data. By breaking down silos and encouraging cross-functional teams, it creates a culture of collaboration and communication that leads to better decision-making and faster time to market.
Increased Agility
In today's fast-paced business environment, agility is key. DataOps helps organizations become more agile by enabling them to quickly adapt to changing business needs. By creating a flexible and scalable data infrastructure, organizations can respond to market changes and customer demands quickly.
Improved Data Quality

Data quality is crucial for making accurate decisions. DataOps helps improve data quality by automating data quality checks and providing real-time monitoring of data pipelines. This ensures that data is accurate, complete, and timely, leading to better decision-making.
Reduced Costs
By automating tasks and improving efficiency, DataOps can help reduce costs associated with managing data. It also helps organizations avoid costly mistakes by providing real-time monitoring and alerts for potential issues.
Conclusion
In conclusion, DataOps is not just another buzzword in the tech industry. It's a methodology that can bring significant benefits to organizations managing data. By promoting collaboration, improving efficiency, increasing agility, improving data quality, and reducing costs, DataOps can help organizations make better decisions and stay competitive in today's fast-paced business environment.